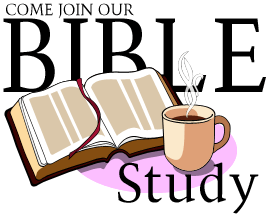 Bendale Bible Chapel's Bible Studies ministry provides a great atmosphere for believers who are interested in reading, studying, sharing, learning, and inquiring of God's Word.
They are also a great place to interact with the Bendale family. If you would like to connect with other believers in a more substantial way than a typical Sunday morning provides, then Bible Studies are for you. Friendships develop that transcend race, social status, and gender – all are one in Christ Jesus (Galatians 3:28).
Each year, Bible Studies either continue from previous years, or are formed according to participants' schedules.
Women's Bible Study
Tuesdays at 10 a.m. beginning September 20.
New members welcome!
We will be studying Acts.
Please contact Cindy Westacott at 416-888-4907 or cindywestacott@onewayinn.com for details and Zoom link.
Bible Study
Thursdays at 7:30 p.m. beginning September 15.
Continuing studies in the Old Testament.
Please contact Bryan Thompson at 416-858-2448 for details and Zoom link.
Men's Bible Study – Teleconference only
We are continuing our study in the book of Jeremiah
We meet on Fridays at 8:30 pm.
Please contact Dave Robinson for details at 416-276-8093 or daverobinson@bendale.com