Bendale Bible Chapel is incorporated in the Province of Ontario as a non-profit, charitable organization and is also a member of the Canadian Council of Christian Charities (C.C.C.C.).
The offerings of its members support the ministry both local and abroad by practicing these three Biblical principles:
Giving should be done privately, without boasting (Matthew 6:1-4).
Giving should be done on a regular basis in keeping with one's income. (1 Corinthians 16:1-4).
Giving should be done cheerfully and freely. We are to give what God lays on our heart to give and that giving should be done cheerfully, not reluctantly or under compulsion (2 Corinthians 9:6-8).
Your financial support is appreciated and all donations are tax deductible.
You can make a contribution in the following three ways:
Offering Envelopes
If you attend Bendale and would like to receive offering envelopes, please contact the church office at 416-431-1220 or email info@bendale.com.
Online
CanadaHelps is a charity that offers services to other charities.
They will process your donation on our behalf. Click on the link to go to the Bendale Bible Chapel page on their website and follow the instructions.
CanadaHelps will send you a tax receipt and forward the money to Bendale Bible Chapel within one week.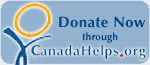 By Mail
Mail your donation by sending a cheque to:
Bendale Bible Chapel
330 Bellamy Road North
Scarborough, Ontario M1H 1E8
If you have any further questions, please contact us at info@bendale.com.
Thank you for considering supporting our work in the Scarborough community.
Your commitment will make a difference!