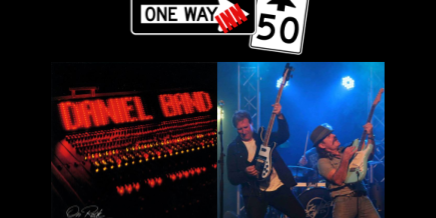 50th Anniversary of One Way Inn and 40th Anniversary of Daniel Band's first album release.
Celebrating at:
One Way Inn (330 Bellamy Rd. N.)
with Daniel Band Concert Saturday
OPTION 1 : October 21 (Friday) at 7 p.m.
OPTION 2 : October 22 (Saturday) at 8 p.m.
This event will be livestreamed. Watch for further details.
Share